Sunday, June 17, 2018

Related Links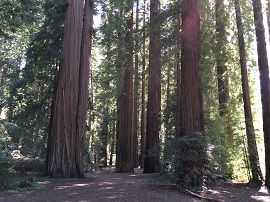 FAMILY MEDIATION OFFICE INFORMATION
Location and Mailing Address
Family Court Services
Superior Court of California, County of Mendocino
100 North State Street, Room 212
Ukiah, CA 95482

Telephone number:
(707)463-4484, option 4 then option 4

WHAT IS FAMILY MEDIATION?
Family Mediation is an opportunity for parents to resolve custody and visitation issues with the help of a trained mediator. It does not include financial or property issues.
Family Mediation is required by law in all custody and visitation disputes. When mediation leads to an agreed upon Parenting Plan, that plan is signed by the Family Court Judge and becomes an order of the Court. In those cases that are unable to resolve their custody and visitation conflicts through mediation, a hearing is set and the matter is then decided by a Judge. In Mendocino County, Family Mediation is confidential. In those cases that have not been able to agree upon a Parenting Plan, mediators do not make recommendations or write reports to the Court.
WHO PARTICIPATES IN FAMILY MEDIATION?
Only the parents are present at and participate in the mediation process. Grandparents, new spouses or any other interested parties do not participate in the mediation process. Attorneys may have contact with the mediators but they are not present at and do not participate in the mediation process. Children do not participate and should not be present at the mediation office. Occasionally, on a case by case basis, older children may participate. This will only occur with advance planning by the mediator and only when both parents agree that the child may participate. Never bring children to the first mediation session expecting that they will participate.
HOW IS FAMILY MEDIATION CONDUCTED?
At every mediation session, parties will meet individually with the mediator. Most mediation sessions will also include joint meetings with both parents together. In cases of domestic violence, parties have the option, by law, to only meet separately with the mediator and not jointly. When there are safety concerns, concerned clients should contact the mediation office prior to mediation in order to alert the mediator to such concerns.
WHO IS ELIGIBLE FOR FAMILY MEDIATION SERVICES?
Child custody and visitation mediation is required in all cases that have current custody and visitation issues pending in Family Court. Family Mediation is also required when there is an application for restraining orders and there are minor children.
HOW long does FAMILY MEDIATION take?
Mediation generally takes one to three sessions. Each session lasts approximately two hours. Sessions are generally scheduled about six to eight weeks apart.
WHEN AND WHERE DOES FAMILY MEDIATION TAKE PLACE?
Family Mediation is available Monday through Friday from 9:00 am until 5:00 pm in Room 212 in the Courthouse in Ukiah. Family Mediation is also available in Fort Bragg.
HOW MUCH DOES FAMILY MEDIATION COST?
There are no additional fees for Family Mediation. The service is covered by the filing fees that are paid when you file your initial papers regarding custody and visitation.
ARE THERE OTHER REQUIREMENTS FOR those WHO HAVE CUSTODY or VISITATION DISPUTES?
Yes. There is a standing court order in Mendocino County that all parents of minor children going through Family Court are required to attend a one-day workshop called "Parenting Apart". This workshop is designed to educate parents as to the needs of children during and after the separation or divorce of their parents. The workshop should be attended as close to the time you file your court papers as possible. A certification of completion will be submitted to your court file after you complete the workshop. The workshop is given in Ukiah and is free for parents involved in Family Court proceedings. Contact Family Enhancement Services at (707) 467-2000.
SPANISH SPEAKING PARENTS IN FAMILY COURT
The court is NOT able to guarantee the availability of an interpreter for parents in Family Court and in Family Mediation. Please bring a bilingual adult to Court who can interpret for you. Your interpreter should be available from 1:30pm to 5:00pm on your Court day. If the Court certified interpreter is available on your Court day, they may be able to assist you in court.
When filing a Family Law case which is in need of interpreter services, please inform the court clerk's office of the need.
Interpreters and Family Court
MEDIATION BY TELEPHONE APPEARANCE
There are times when the court may grant permission to appear by telephone for Family Mediation. If you have been authorized to appear by telephone, please review and follow the Guidelines document listed below, complete the Family Mediation Intake form, and either fax or mail the form to the court.
Guidelines for Appearance by Telephone
Family Mediation Intake Form