Sunday, January 20, 2019

Related Links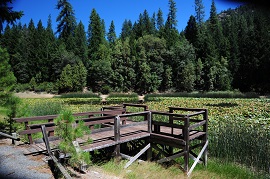 REDUCING RECIDIVISM PROGRAM
Funded by a grant from the Judicial Council, this program is an enhancement to our Adult Drug Court program, doubling the number of individuals who can participate in Drug Court.
Therapeutic Courts Program Office
Superior Court of California, County of Mendocino
100 North State Street, Room 411
Ukiah, CA 95482-4416

(707) 463-4793 or 463-4178
(707) 463-4424 (fax)

Counseling Sessions
Substance Abuse Disorders Treatment OPTIONS Program
1120 South Dora Street
Ukiah, CA 95482

TARGET POPULATION
The target population for ADC is adults with non-violent felonies that have an identified substance use issue. The ADC Program currently serves 16 active participants. The additional funding will allow the court to have an active core group of 32 participants resulting in an additional 105 adults being served during the grant.
ELIGIBILITY CRITERIA
The potential participant being charged with a felony and having an identified substance use issue,
Violent offenders and sex offenders are generally excluded from participation in ADC, but on a case by case basis may be admitted as an exception,
Probation, the District Attorney, the Public Defender or the Court may advocate for an individual charged with a violent offense or sex offense which would ordinarily disqualify them for participation in ADC. If the majority agrees (3 out of 4 votes), and at the discretion of the Drug Court Judge, an exception to a violent offender or sex offender exclusion may be granted,
Individuals charged with possession for sale or manufacture of drugs and who profit beyond supporting a personal drug use habit are ineligible for participation in ADC.
PROPOSED SERVICES
The project plan for ADC targets moderate and high-risk felony offenders using a validated risk assessment tool, develops appropriate supervision and treatment recommendations based on the risk and mental health assessments, and collects data to evaluate program effectiveness.