Tuesday, September 19, 2017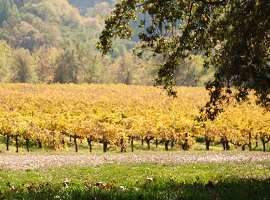 Court System Overview - Overview of the California State court system
How to Prepare for a Court Appearance - A guide to representing yourself in court.
Virtual Self-Help Law Center - The legal information you want, when you want it whether you have a lawyer or not. In addition to the how tos on the website, you can find the forms that you need, watch videos, look up the meaning of legal words, and much more.
Videos
Dissolution Tutorial - A video created specifically for Orange County Superior Court, but contains a thorough overview of divorce which will be needed in any county.
Resolving your Small Claims Case in the California Courts - Information about procedures, advisory services, and mediation programs for Small Claims cases.
Resolving your Eviction Case in the California Courts - Information about procedures, advisory services, and mediation programs for Small Claims cases.
Step by Step Guides
California Courts Online Self-Help Center
The California Courts Online Self-Help Center, launched in July 2001, is the nation's most comprehensive court-sponsored source of legal information available on the Internet. Currently more than 500,000 court users make use of more than 2,500,000 pages from the site each month. To meet the same needs for our Spanish-speaking public, the council recently launched Centro de Ayuda de las Cortes de California, the most comprehensive Spanish-language resource for information about the California courts.
English: www.courts.ca.gov/selfhelp.htm Español: www.sucorte.ca.gov
Mendocino County Law Library
A free public law library providing access to general legal resources to the citizens of Mendocino County. There are links to many full-text, primary documents such as statutes, cases, and regulations for California, the United States, and beyond.
www.co.mendocino.ca.us/lawlib
Search California Law
California Law consists of 29 codes, covering various subject areas. This is the official California State website for on-line access to laws currently in effect.
www.leginfo.ca.gov/calaw.html
lawhelpcalifornia.org
LawHelpCalifornia.org provides the public with easy Internet access to basic legal information and legal resources in California.

LawHelpCalifornia.org -or- LawHelpCA.org
Mendocino Works
Six resource centers located throughout Mendocino County that offer comprehensive employment and training services to businesses and job seekers as a "one-stop" service network
www.mendocinoworks.org
Mendocino County Public Library
Six branches throughout Mendocino County, including the Bookmobile. Find, order, and renew books on-line; on-line access to magazine, newspaper and e-book databases.
www.mendolibrary.org
Legal Services of Northern California
Providing effective empowerment advocacy, and access to systems of justice for poor individuals, families, and communities in 23 counties throughout Northern California.