Saturday, October 21, 2017

Self-Help Legal Access Center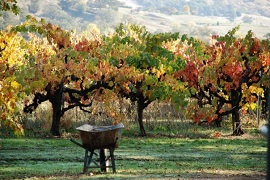 The SHLA Center provides legal assistance and legal information to self represented litigants. The Center assists individuals to prepare their own legal forms and understand court procedures.
The SHLA center is located on the third floor of the Ukiah Courthouse, Room 304. Our hours of operation are Monday through Thursday 9:30pm-1:00pm and 1:30pm to 4:00pm. A Spanish interpreter is available on Wednesdays. The Ukiah center is closed on Fridays and Court holidays.
How we can help you
The Self Help Legal Access Center helps with:
Domestic Violence Restraining Orders
Civil Harassment Restraining Orders including Elder abuse and Workplace Violence
Guardianship Petitions
Visitation Petitions for Grandparents
Name Changes
Adoptions
Small Claims, including civil procedure, venue, statutes of limitations, and other threshold questions. We also provide assistance with filling out forms and provide information regarding filing documents, service of documents, subpoenas, court hearings, and enforcement of judgment.
Divorce / Legal Separation / Parentage
Custody / Visitation
Some Civil Litigation
Mediation & Alternative Dispute Resolution
We are unable to provide assistance with criminal cases, bankruptcy or immigration, appeals, or unlawful detainer (eviction) cases.
Staff at the SHLA Center does not give legal advice, but they can give answers to procedural questions such as which forms you need to file, or what just happened at your legal proceeding. They may also be able to give other agency referrals which may be helpful.
We have packets of information and judicial forms available at the Self-Help Center. Videos, books and binders also provide useful legal information. We also have a limited number of public access computers which directly link to the Courts website and to judicial forms.
Our services are provided on a walk in basis only. NO appointment is needed except for assistance with guardianship petitions. Please see staff in the Self Help Center for more information.
Fort Bragg Clinics
The SHLA Center runs a limited self-help clinic in Fort Bragg at the Ten Mile Branch courthouse. The clinic operates from 9:30am to 3:30pm.
If possible, bring blank forms ready to be filled out, as well as all relevant court documents and information.
Next Clinic: Clinics are generally held on the fourth Friday of each month, but dates are subject to change based on holidays and other events. Please see the Home page for the dates of the next clinics.
Translation Services
If you do not speak English, it is best to bring another adult (someone over the age of 18) who can translate for you. Though we are currently set up to have a Spanish translator on Wednesdays, we have limited bilingual staff and resources.
Family Law Facilitator
The Self-Help Center offers assistance with divorce, legal separation, parentage, custody or visitation concerns. The Family Law Facilitator's office inside the Mendocino County Superior Court also assists parents with these family law issues as well all other concerns such as child support, spousal support, health insurance, and the availability of community resources to help families. The Family Law Facilitator is available for first-come first serve walk in consultations Monday through Thursday from 9:00 am - 11:30am. Their office can be reached at (707) 463-5666.
DOMESTIC VIOLENCE
Domestic Violence is a serious issue and you have options to protect yourself.
IF YOU ARE IN IMMEDIATE DANGER, CALL 9-1-1
The Self-Help Legal Access Center offers restraining order assistance at any time when the center is open. During hours that our office is closed, a law enforcement officer may obtain for you an Emergency Protective Order which lasts from 5 to 7 days. You may choose to visit Project Sanctuary for assistance with filing papers to obtain a Temporary Protective Order. Project Sanctuary may also provide you with counseling, emergency shelter, help with getting your restraining order, or someone to accompany you to court.
Project Sanctuary
Inland Office
564 South Dora Street
Ukiah, CA 95482
(707) 462-9196

Coastal Office
461 North Franklin Street
Fort Bragg, CA 95437
(707) 961-1507
If you are not in immediate danger but need protection, you can apply to the court for a temporary restraining order. When there has been physical or emotional abuse, threats, stalking, harassment, or other acts of violence, or you have good basis for fearing that this may occur, you may apply to the Court for an order restraining a person from all contact with you, your children, and other family members; from living in the residence; and to stay away from you, your home, your vehicle, your residence, and the children's school and/or place of child care.